There are different options for BC Lake Properties for Sale in Lake Windermere. Below there are neighbours or developments for BC lakefront homes for Sale.
Contact DK

(250)-342-5935 to answer your questions about the BC Lakefront property for Sale.
Windermere:

The townsite offers excellent community spirit and is a traditional destination with great beaches. There are a few BC Lakefront homes for Sale, but they don't last long. 
The Windermere Valley 18-hole golf course is a
short drive east. Encounter a unique hideaway for many, Tretheway Beach offers a mix of old and new with a large private community playground, beach area, and boat moorage.



Timber Ridge:

This prestigious recreational development was built in three phases. 
It includes single-family homes and recreational cottages in a wooded setting. There are lakefront homes in the Timber Ridge Development. 
Enjoy the private beach, marina, tennis courts, and parkland.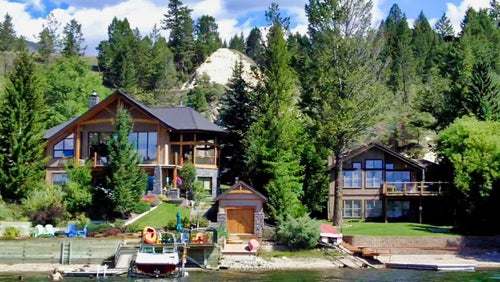 Calberly Beach:
 is a small community with Winderemere Lakefront homes. Lake Windermere is shallow here with sandy beaches.
Coldstream Landing:
 is a small community gated community with 22 owners. All owners have access to a private beach area, marina green spaces, and picnic areas. However, there are a few homes that have lakefront access. To find a BC lakefront property for Sale here is a rarity.
Baltac:

You can enjoy the best lake views and sunsets from the lakefront and view properties or soak up the sun and the views at the Baltac Community beach.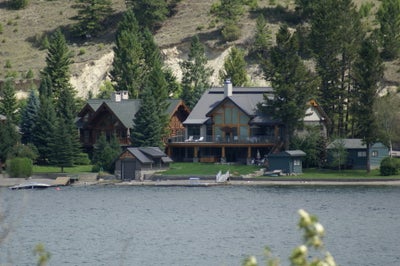 Indian Beach:
 A lease development built on aboriginal lands on the south side of Windermere. Enjoy the beautiful views, lakefront homes, beach, marina, and tennis courts from this comfortable and relaxed location.
There are Two Condos Developments in Windermere BC that can have BC Lakefront property for Sale



Terra Vista:

The original condominium development in the valley with 108 condos and 16 strata homes, upgraded and charming. Possibly the best beach on Lake Windermere with a unique sandhill and marina.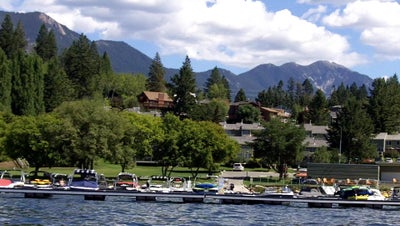 Akiskinook:

One, two, and three-bedroom condominiums in several styles and cabins. A recreation facility with an 
indoor pool, racquetball courts, hot tub, sauna, and games room. A fine sandy beach, marina, tennis courts, and boat storage.
Lakeview Meadows:
 is a privately owned community consisting of 164 single homes, 102 villas, and 26 condominiums. Exclusive owner amenities include a private beach, a recreation center, tennis, and volleyball courts, playing fields, and walking/biking trails
Pedley Heights:
 This is a development of the approximately 50 remaining acres of vacant land located within the original, exclusive Baltac subdivision on the East side of Lake Windermere. These choice lots will offer underground services, recreational amenities, and access to the quarter-mile-long public beach on Lake Windermere.



Antler Ridge:

Perched on the eastern slopes of Lake Windermere, Antler Ridge is a 28-lot development that offers magnificent views of the Lake Windermere and Purcell Mountain range.
*properties that are listed below are "All Property Types" listed in the Windermere area. Unable to only show BC Lakefront Properties for Sale.